SJ deep well submersible pump, All measurements are carried out qith gas-free water of temperature 20°C. The curve is applicable to kinemstical viscosity 1mm²/s. In case density of the liquid conveyed by the pump is higher than that of water, it is necessary to use corresponding motor of higher output power. The coarse part of the cure means the recommended performance scope. The performance cure includes loss caused by check valve etc.

Characteristics of submersible pumps with QJ well

QJ-type submersible submersible submersible submersible pump, with a compact structure, small size, light weight, installation, use, easy maintenance, safe and reliable transportation, energy conservation and other advantages.
1, motor, pump, sneak into the water to run, safe and reliable.
2, on the well pipe, Yang Shuang no special requirements (ie: steel pipe wells, ash pipe wells, soil wells can be used).
3, installation, use, easy maintenance simple, small footprint, do not need to build pump room. Simple structure, saving raw materials.
4, submersible pump use of the conditions are appropriate, proper management and life have a direct relationship.
5, power supply for the 50 Hz 380 V three-phase AC.
6, the first stage of the pump should be submerged into the moving water level below 1 meter, the bottom of the motor from the bottom of the well is not less than 3 meters, but the depth of water into the water is not greater than 70 meters.
7, the content of solids in water (by mass) is not greater than 0.01%.
8, water pH value in the 6.5 ~ 8.5 no corrosion.
9, the water temperature is not higher than 20 ℃.
10, the wells should be straight (to be able to install in place and can be smooth to prevail, if the skew more powerful, well diameter should be slightly larger or choose a small one-caliber pump).
11, wells must have sufficient gushing (ie greater than rated flow).
QJ deep well submersible pump Purpose

QJ deep vertical multi-stage pump is suitable for extracting groundwater from deep wells and can also be used for water lifting projects such as rivers, reservoirs and canals. It is mainly used for farmland irrigation and manure water in plateau mountain areas. It is also available for cities, factories, railways, Site for drainage use.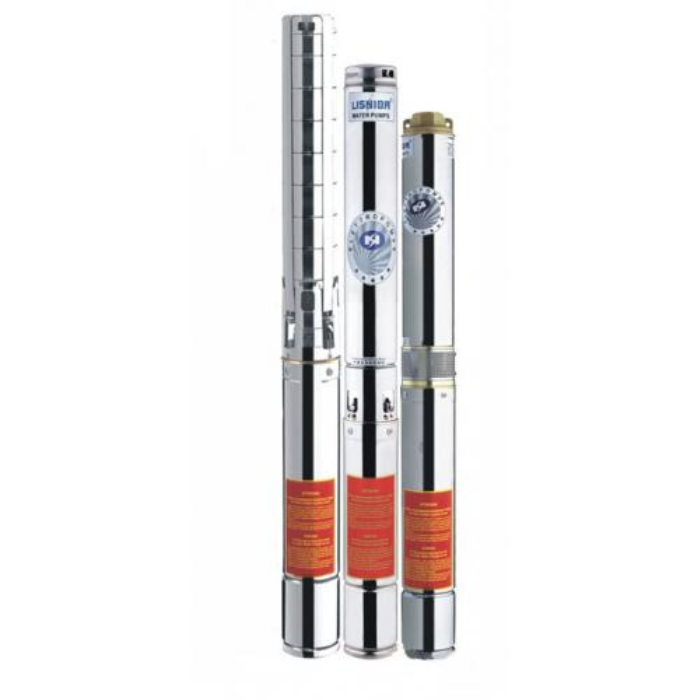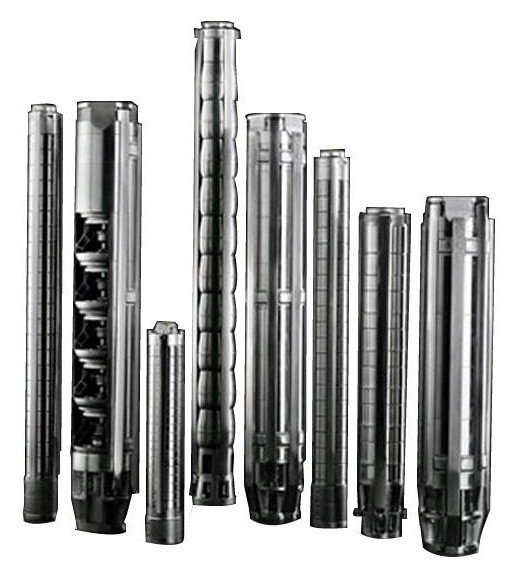 QJ type well submersible pump use range

Flow range (Q): 10 ~ 125 m3 / h m3 / h
Head range (H): 4 ~ 160m meters
Ambient temperature (° C): ≤ 40 ° C
Medium temperature (° C): -20 ° C to + 40 ° C
Medium density (℃): ≤1.3X103kg / m3 kg / cubic meter
Speed (r / min): 2900r / min r / min
QJ deep well submersible pump structure description

1, deep well multi-stage submersible pump unit consists of: water pump, submersible motor (including cable), water pipes and control switch composed of four parts.

Submersible pump for the single-suction multi-stage vertical centrifugal pump: submersible motor for the closed water-filled wet, vertical three-phase cage asynchronous motor, motor and pump through the claw or single drum coupling directly; equipped with different specifications of the three Core cable; starting equipment for different capacity levels of air switch and self-decompression starter, the water pipe for the different diameter of the steel pipe made of flange connection, high-lift pump with gate control.

2, submersible pump Each stage of the baffle is equipped with a rubber bearing; impeller with a conical sleeve fixed on the pump shaft; diversion shell with threads or bolts into one.

3, high-lift submersible pump equipped with a check valve, to avoid downtime caused by damage to the unit.

4, submersible motor shaft with a labyrinth sandstand and two reverse assembly of the skeleton oil seal, to prevent the flow of sand into the motor.

5, the submersible motor with water lubricated bearings, the lower part of the rubber pressure regulating film, pressure regulating spring, composed of surge chamber, adjust the pressure caused by temperature changes; motor winding with polyethylene insulation, nylon jacket durable consumer goods water , Cable connection by QJ-type cable connector technology, the connector insulation off scraping paint layer, were connected, welding firmly, with raw rubber around a layer. And then wrapped with water-resistant adhesive tape 2 to 3 layers, outside the package on the 2 to 3 layers of waterproof tape or glue with a layer of rubber tape (bike belt) to prevent water seepage.

6, the motor is sealed, the use of precision stop bolts, cable outlet plus gasket for sealing.

7, the motor has a water hole at the top, there is a vent hole, the lower part of a water hole.

8, the lower part of the motor with the upper and lower thrust bearings, thrust bearings on the groove for cooling, and it is grinding stainless steel thrust plate, with the pump up and down axial force.

Looking for ideal SJ Submersible Pump Manufacturer & supplier ? We have a wide selection at great prices to help you get creative. All the Well Submersible Pump are quality guaranteed. We are China Origin Factory of SJ Well Submersible Pump. If you have any question, please feel free to contact us.
Product Categories : Other Submersible Well Pump