175QJ Irrigation Pump Drainage Submersible Pump, This product is with advantages of perfect design, reasonable structure, low noise, long service life, small size, light weight, convenient installation, high efficiency, and reliable running, etc. This series of pumps are for pumping water from deep well, farm irrigation, spray irrigation, water supply of industries and mining, and dewatering project, etc water conservancy facilities.

Pump Part:
At the top of submersible motor pump,the centrifugal pump is connected with motor by rigid shaft coupling.The bearing is water lubricated.The backpressure valve is fixed on the top of the pump to avoid the working parts being damaged by the returned water in pump when the submersible motor pump stops.The water in pump can flow away through the drainage hole in the valve in case the pump is broken in winter.(Note:There is no backpressure valve in low head submersible motor pump).
Motor Part: At the bottom of submersible motor pump,closed water-filled structure,guiding bearing and thrust bearing use water lubricated material.The compensation diaphragm is fixed on the bottom of motor to adjust the differential pressure caused by the ring temperature of motor.The sand-proof structure is fixed on the top of motor to prevent mud and sands to enter inside of motor.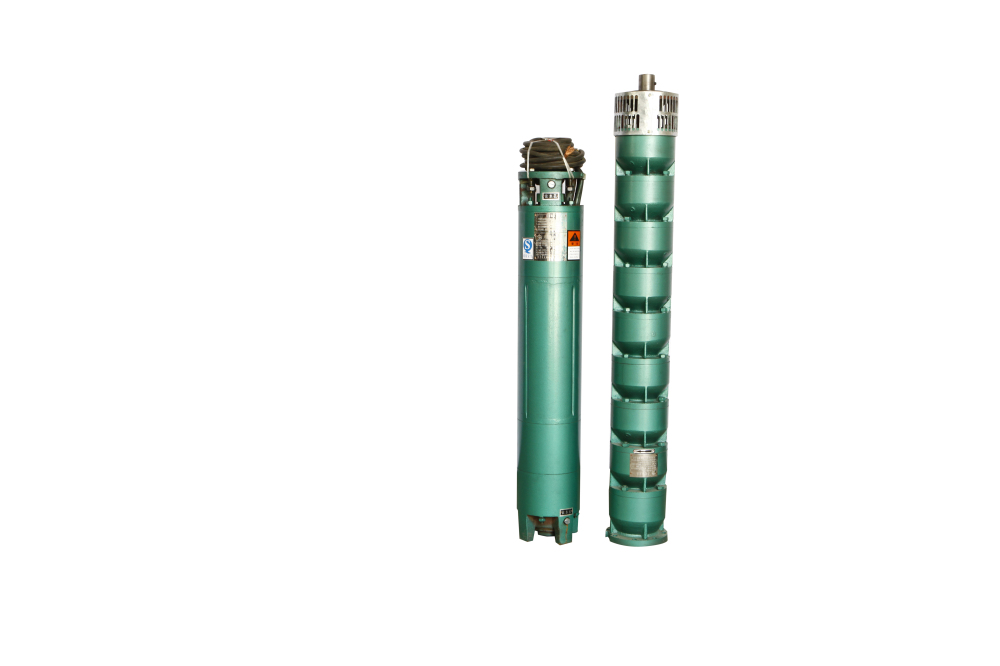 Working conditions:

1. 380V (deviation≤5%), 50Hz (deviation≤1%), 3 phases

2.Electric motor must be full of clean water

3.The first piece of impeller of pump should be at least 2m or more below dynamic water level. The distance from Pump to static water level should be not more than 70m. The distance from motor base to well bottom should be not less than 3m.

4.Water temperature should be not more than 20℃

5.Sand content of water (based on mass of sand) should be not more than 0.01%

6.PH should be 6.5-8.5

7.The content of hydrogen sulfide in water should be not more than 1.5mg/l

8.The content of chloride ions should be not more than 400mg/l

9.Water yield of water source should satisfy the demand of pump running.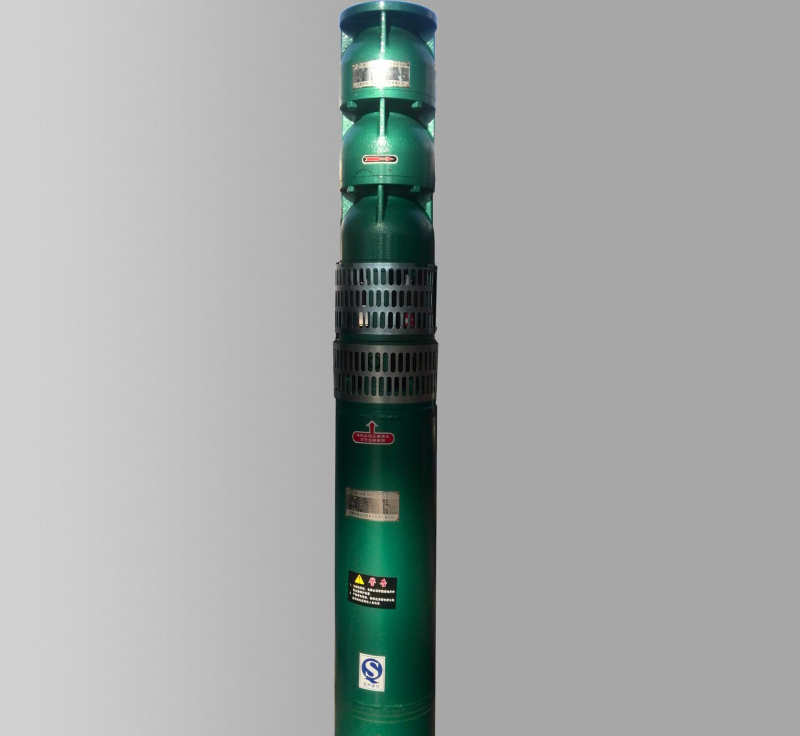 175QJ Submersible Pump Model Description:

175QJ 32-24

175 - the overall diameter of the pump, that is, the diameter of the wells can not be less than 150mm;

QJ - well submersible pump

32 - Pump design point flow

24 - pump design point head

The main parameters
Model Item
Head Range /m
Pump Efficiency/%
Rated Power/KW
Rated Current/A
Motor Efficiency/%
175QJ32-24/2
21-27
68
4
10.1
76
175QJ32-36/3
32-41
68
5.5
13.5
77
175QJ32-48/4
43-54
68
7.5
18.3
77.5
175QJ32-60/5
52-66
68
9.2
22.1
78
175QJ32-72/6
64-80
68
11
26.1
79
175QJ32-84/7
75-92
68
13
28
80
175QJ32-96/8
85-106
68
15
34.7
80
175QJ32-120/10
108-131
68
18.5
42.6
80.5
175QJ32-144/12
128-158
68
22
49.7
81
175QJ32-168/14
152-180
68
25
56.5
81
175QJ50-24/2
20-29
72
5.5
13.5
77
175QJ50-36/3
30-43
72
9.2
22.1
78
175QJ50-48/4
39-57
72
11
26.1
79
175QJ50-60/5
51-72
72
13
28
80
175QJ50-84/7
65-94
72
18.5
42.6
80.5
175QJ50-96/8
85-108
72
22
49.7
81
175QJ50-108/9
96-121
72
25
56.5
81
175QJ80-12/1
8-14

74
4
10.1
76
175QJ80-24/2
16-27
74
9.2
22.1
78
175QJ80-36/3
25-36
74
13
28
80
175QJ80-48/4
36-60
74
18.5
42.6
80.5
175QJ80-60/5
57-72
74
22
49.7
81
175QJ80-72/6
61-84
74
25
56.5
81
Specifications
1.100% copper rewindable wire
2.High efficiency
3.Fast delivery time
4.Dry run pretection
The Choice of Submersible Motor Pump:
The followig content should be understood in order to choose and operate submersible motor pump correctly:
1 Understanding all clauses mentioned in operation conditions
2 Pay attention to the diameter and the depth of well
3 Pay attention to the static water level and the flowing water level of well
4 Pay attention to the water surging capacity of the well
The capacity,head,and the diameter of full set should be shosen according to the water surging capacity,the depth and the diameter of well.The water surging capacity of well should meet the requirement of the capacity of submersible motor pump,so that the submersible motor pump can be under the water totally when it works.

Looking for ideal 175QJ Series
Submersible Well Pump
Manufacturer & supplier ? We have a wide selection at great prices to help you get creative. All the 175QJ Irrigation Pump are quality guaranteed. We are China Origin Factory of 175QJ Drainage Submersible Pump. If you have any question, please feel free to contact us.
Product Categories : QJ Type Submersible Well Pump